Spireconference Huddles information
What is a Spire Huddle?
It's a 3-hour conversation
Led by an expert speaker
With 4-8 people at your table including an experienced mentor
Discussing a vital ministry topic. Pick one below…
What's in it for me?
Networking and connecting with ministry leaders
Excellent teaching you can use now
Get and give counsel – More than 50% of the time is discussion with your table group. We are better together!
An action plan specifically designed for your church
When? 
All Huddles are on Wednesday, September 28, 2022 from 1:30 PM to 4:30 PM.
How do I join a Huddle?
You can select only one Huddle to attend.
You must reserve your place below to guarantee your space and to help us plan the best experience.
Your spot will be reserved until 1:30pm. Please show up early! 
After 1:30pm, walk-ins will be accepted until all the tables are filled. Once the tables are filled, the room will be closed.  Space is limited so please sign up asap.
Huddle Descriptions and Leaders
Disciplemaking in a Growing Church – Jim Putman – Anaheim
Making disciples is the best way to grow the church. Sounds obvious and overly simplistic to the ears of most church leaders. But let's discuss how to keep the main thing the main thing despite the complexity and demands of today's church.
The Power of Strategic Rhythms and Routines – Chris Nelson/Allie Bryant – Miami
The week to week of church leadership can create nearsightedness and confusion about what to do next. Discover how to develop a strategic calendar and rhythms that keep your head above the water and your church on track day after day.
Developing Lifechanging Community in a Post-Covid Church – Erin Johnston – Grand Solon 1
You've probably experienced the difficulty of creating and maintaining vibrant community via small groups especially now in our post-Covid world. It's time to re-think our strategies while focusing on key principles that will always be true to matter the size, context, or format of your church. Join us as we re-think this together and hear from leaders that are re-inventing this pivotal aspect of church. Our breakouts will feature huddles for various size churches, contexts and capabilties.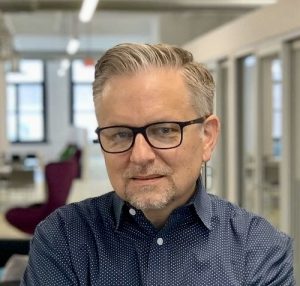 Discover Future Leaders: They are Already at Your Church – Kristin Miller/David Miller – Grand Solon 4
In the face of the great resignation, now is the time to install your church's residency ministry. Join us as we walk through the principles and process for developing future church leaders.
Reigniting Personal Evangelism in Your Church – Garry Poole – Tampa
A church that wins in the future is one that trains every believer to develop friendships and simply share their faith. Join us as we practically walk through a simple framework any church can use to reignite this fundamental aspect of Christ's Great Commission.

Soul Care: Friends Required – Alan Ahlgrim – St Louis
It's known among pastors that we are often the loneliest people in the church. Why? Because there's just some things you can't talk about with anybody else at the church. And that's why we need to be in a group with other pastors. Let's discuss together how this can really work. Your soul is at stake.
Total Team Alignment: Put Your Team on the Same Page Today – Bart Rendel/Doug Parks – Grand Salon 6
Does your team sometimes feel like each team member does what is right in his or her own eyes? Join us as we work to align your team and show you how to do the same for every team in your church.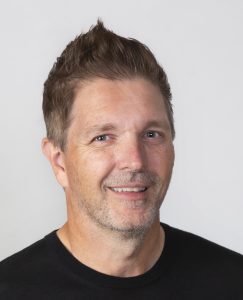 Is Worship Just 3-4 Songs During the Service? – Andy Chrisman – Atlanta
Worship is the ultimate priority of life and yet many have reduced it's meaning to "three songs we do during service." Let's discuss how we can create a culture of worship in our churches.
Top 3 Reasons Your Ministry Leadership Will Be Cut Short – Wes Bevis – San Francisco
Are you feeling the pull to quit being a pastor? There are three main issues that cause pastors to leave ministry prematurely. Surprisingly, moral failure and financial impropriety do not make the list! Come find out the top three reasons that drive leaders out of ministry and how you can avoid having your leadership years cut short.
The Church You Always Wanted – Carl Kuhl – San Antonio
Jesus was a magnet for the broken; is your church the same? In this session, we're going to discuss a key distinction that will make your church look more like what Jesus had in mind when he said, "I will build my church," and the risky role you play in making it happen. Come ready to discuss and do the hard work of gospel-centered vulnerability.
ReThink Communication – Phil Bowdle – Los Angeles
When COVID-19 hit, many churches and leaders found themselves stuck in a chaos cycle. Our systems, rhythms, and communication got infinitely more complicated, and what worked before isn't necessarily working anymore. It's time to rethink communication and leverage the greatest opportunities we've ever had to communicate in the church. In this session, we'll discuss fractal ideas, strategies, and resources that will spark engagement and more effective communication in your church.
The Indispensable Assistant: The Ultimate Sidekick – Executive Assistants to Kyle Idleman and Ashley Wooldridge – Boston
If you're a pro at calendar Tetris, love administrative work and optimizing your leader's time, this huddle is for you! We'll explore 'leading up' to help your leader best leverage your partnership, championing the heart of the church and its leaders and how to go above and beyond in your role. This brand-new huddle is hosted by the Executive Assistants of Southeast Christian Church, Louisville, KY and Christ Church of the Valley, Phoenix, AZ, but we need your voice, ideas, and questions to help us all grow in our calling and strengthen your partnership with your leader! We promise three things if you attend: 1. It will be informative with resources and tools, 2. It will be engaging–offering ideas and inspiration to activate right away and 3. It will be fun, building new friendships and a community that goes beyond just an event!