The SpireConference 2020 event, originally scheduled for September 29-October 1 in Orlando, Florida will now be a virtual conference event to be held online. The one day event will be held on Wednesday, September 30, 2020 from 11:00 AM till 5:00 PM Eastern Time.
For the safety of all of our attendees and for those making travel arrangements and preparing to attend this annual conference, we wanted to share this news as soon as possible that due to the current healthcare crisis, this year's SpireConference will be held online in a virtual format and that we are looking forward to a great time together this fall.
CLICK HERE for more information.  CLICK HERE to go to the registration page
Now you can be part of the Spire community 24/7 – 365 days a year and join other Spire leaders by filling out a profile on the app at spireapp.network and connecting, collaborating and contributing to the conversation. Please create your profile today. You may be surprised by who you know that has already signed up! Don't miss the opportunity to connect and encourage leaders from across the country on this new tool for ministry.
The Spire App is a great way to connect, collaborate and contribute to ministry discussions all year long. We are excited to see how God uses this exciting new tool to grow His church through leaders in every area of local church.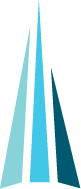 The Spire Network is a nonprofit 501(c)3 religious organization formerly known as the North American Christian Convention. The network goes far beyond a single annual conference embracing an extensive app to provide networking, training, mentoring, resources, mentoring, regional events while still maintaining the Annual SpireConference.
The Spire Network relies on donations to provide for its ministry activities. Please join us in helping church leaders connect, collaborate, and obtain the content to grow healthy multiplying churches.
You can mail donations to: Spire Network, PO Box 3063, Monument, CO 80132 or CLICK HERE to donate online. Thank you in advance for your support and prayers.